---
Engage in some friendly competition!
Challenge your colleagues to fun and games.
---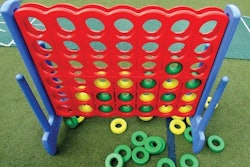 What better way to recharge and unwind than a fun game that is reminiscent of your childhood? We are encouraging SHM Converge 23 attendees to visit the Gamification Relaxation Pavilion brought to you by SHM. Bring a newly made friend or a colleague for a round of games and networking.
Visit SHM Meeting News Central for more coverage.