---
Ready to play B-I-N-G-O!
Explore, play, and win with Exhibitor Bingo.
---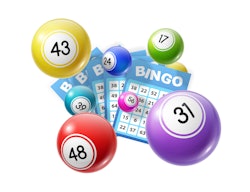 Exhibitor Bingo is back! Grab your Gamification card from your SHM Converge 23 tote bag and make your way around the Engagement Arena to obtain the signatures of the Partners whose booths are on your card.
Make sure your card is completed and submitted prior to the deadline listed on your card to be entered to win. All prize winners will be notified via email. Prizes offered are Amazon gift cards of various amounts.