---
What have we learned?
Next year's course director takes a look back at SHM Converge 2023 and a look ahead to 2024.
---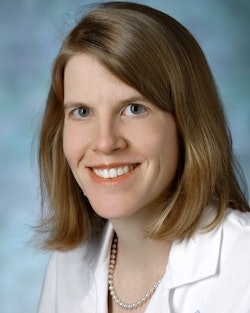 Closing out SHM Converge 2023 in an address delivered on the final day of the Austin meeting, Carrie Herzke, MD, FAAP, MBA, SFHM, said she wanted to talk about bats.
"Because how often do you get to talk about bats?" Dr. Herzke said. "If you're not familiar, Austin is famous for its spring, migratory bats that launch off a nearby bridge. I've heard that just like when you're waiting for that consultant to call you back, the timing of the launch can be a little bit unpredictable. But when it does happen, it's magnificent and can take up to 45 minutes to finish. I hope that you were able to see that spectacle during one of your nights in Austin."
Even if they didn't learn about bats, attendees this year did learn a lot "about compassion, humor and connection and how those are so important and have healing powers in addition to what we bring as clinicians," according to Dr. Herzke, who is course director for SHM Converge 2024 in San Diego.
SHM Converge 2023 was also about making — and reestablishing — connections that were difficult to maintain over the last couple of years.
"I hope that whether this was your first, tenth — or more — time attending Converge that you were able to make at least one new connection," Dr. Herzke said. "And that you were perhaps able to see your colleagues in a different light in ways that we have not been able to do during the years of the pandemic. That is really the magic of these conferences, and I hope you were able to take advantage."
There were plenty of opportunities for first-time attendees to get to know their fellow hospitalists in Austin.
"I hope you were able to take advantage of many of the first-time attendee offerings and the networking opportunities so that you can build your colleague connections across the U.S.," Dr. Herzke said.
From clinical to perioperative sessions and from communications to DEI, there was a strong variety of sessions this year, many of which came about due to suggestions from SHM membership.
"If you liked the content of the conference, that's mostly because you submitted the ideas," Dr. Herzke said. "And I strongly encourage you to submit ideas for Converge 2024. We use them to make the conference great. I look forward to seeing you in sunny San Diego in 2024."
If you are interested in presenting or submitting a topic suggestion for the conference, you can submit your proposal here.
Visit SHM Meeting News Central for more coverage.