---
The prevention of venous thromboembolism
Get yourself up to date on the latest methods for preventing and treating venous thromboembolism in acutely ill patients.
---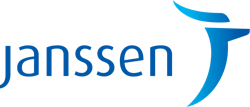 Blood clots are an often underdiagnosed and serious condition that is preventable with the right treatments.
A Satellite Symposium on Friday, April 8th from 7:30-9:30 p.m. at the Omni Hotel will offer Expert Perspectives on the Venous Thromboembolism Prophylaxis of Acutely Ill Medical Patients, the Treatment of Deep Vein Thrombosis/Pulmonary Embolism, and the Reduction in the Risk of Recurrent DVT/PE.
Speakers include Daniel Bandari, MD, MS, Regina Berkovich, MD, PhD, Jeffrey Dunn, MD< FAAN, and Bruce Hughs, MD, FAAN.
This session is supported by Jannsen Pharmaceuticals, Inc.
Visit SHM Meeting News Central for more coverage.