---
Welcome back, Nashville awaits
Conference committee course director Heather Nye, MD, PhD, SFHM, welcomes you back to the first in-person SHM Converge in three years.
---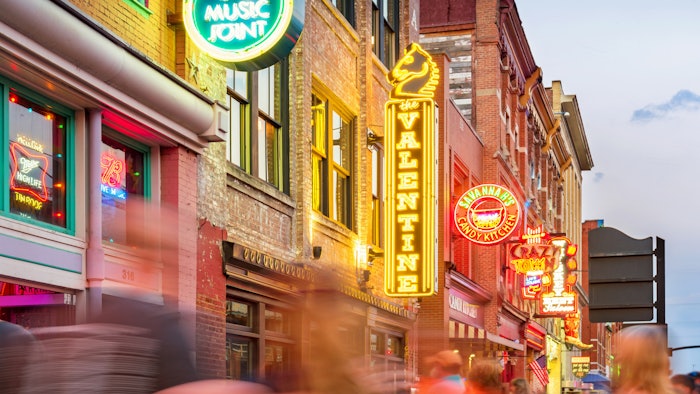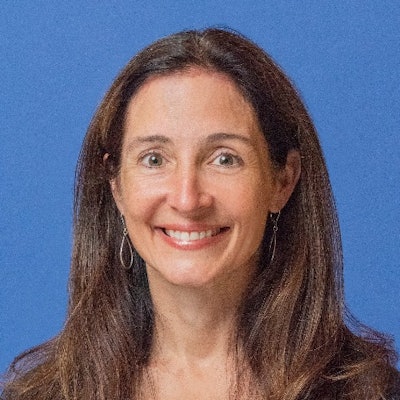 True or False:           
You are dreaming and did NOT just book tickets to Nashville.
SHM seriously considered "Hospitallapalooza" instead of "Converge" for the conference's new name.         
Elvis lives and will be performing with Bob Wachter at Converge 2022.
If you answered "false" to all of the above, congratulations, you are in for a treat at SHM Converge 2022!
2022 marks our first year in Nashville, Tennessee, aka Music City. More importantly, it will be the first SHM in-person annual conference in three years. We anticipate a true CONVERGENCE of great minds from across the nation, coming together for a vast array of high-quality content and to experience connectedness with hospitalist colleagues. This is hardly just another year for the Society of Hospital Medicine.
The Annual Conference Committee has worked tirelessly to provide you with a well-balanced, high-quality selection of topics suitable for hospitalists everywhere. We are proud to have diligently incorporated your clever ideas and speaker suggestions, which were submitted to Call for Proposals. We believe our speaker pool is the most diverse and broadly representative yet. Keep that feedback coming—we truly welcome it!
Converge 2022 takes on an entertainment theme, stemming from Nashville's own history of musical prowess and performance. We invite you to explore classic and timely tracks housing over 140 talks, including two jam-packed clinical tracks—Updates and Quick Hits.
Quick Hits is a re-engineered rapid-fire approach with sessions intended to focus on common clinical problems hospitalists face at the bedside and provide specific, relevant guidance. Expect to also enjoy tracks on technology, medical education, perioperative medicine, diversity and equity, and wellness. Stalwart tracks in academics, palliative care, health policy, NP/PA, practice management, quality, and pediatric will likewise be back in full force.
New tracks this year include communication, nuanced takes on leadership, and "Beyond Four Walls." The latter will explore areas of practice into which hospitalists have expanded and grown prominent—such as post-acute care, disaster response, and battling medical misinformation.
Among the more exciting tracks to be on the lookout for is Showtime! It will house tried-and-true sessions from years past—and will be heavy on audience participation. Showtime selections over the meeting's three days include "Stump the Professor," "The Diagnosis Is Right!" and "Who Wants to be a Great Teaching Attending?" Sit back and enjoy someone else being in the hot seat—and learn while having some fun!
Finally, from among the nearly 80 submissions, we selected 18 outstanding, get-your-hands-dirty workshops to engage you in active learning in a variety of topic areas. These include a new, abbreviated boards review workshop based on the SHM SPARK study tool, as well as workshops covering POCUS, deep dives into clinical cases, leadership tools, and stress management.
That's a lot to pack into three days! For some topics just too good to miss, we provided ENCORE tracks on days 2 and 3 of the meeting, which feature repeated, must-see sessions on shock, pneumonia, syncope, and others.
You'll also have the opportunity to listen and learn from the exciting lineup of plenary speakers, Drs. Afsar, Wachter, and Shapiro, as they discuss the many opportunities and challenges ahead in the evolving field of hospital medicine. We hope you are like us and count yourself lucky to be a part of it all.
So warm up those vocal cords, pick up your tambourine, and resurrect your networking skills. Introduce yourself to an admired leader or mere stranger in your area of practice, explore exciting research and innovations abstracts, wander aisles of the robust assortment of exhibitors, and rub elbows with like-minded hospitalists in special interest groups. Start planning your schedule, and check out the full lineup at shmconverge.org!
You're a hospitalist, you're proud, you're fierce, and you're probably tired after these past two years. We welcome you with open arms and promise to re-energize you for the mission you face ahead—be it clinical, research, administrative, or educational. We can't wait to have you join us in Nashville! 
Visit SHM Meeting News Central for more coverage.