---
Start the day—and the conference—off on the right foot
A new event for first-time attendees and new members will feed your stomach and your mind.
---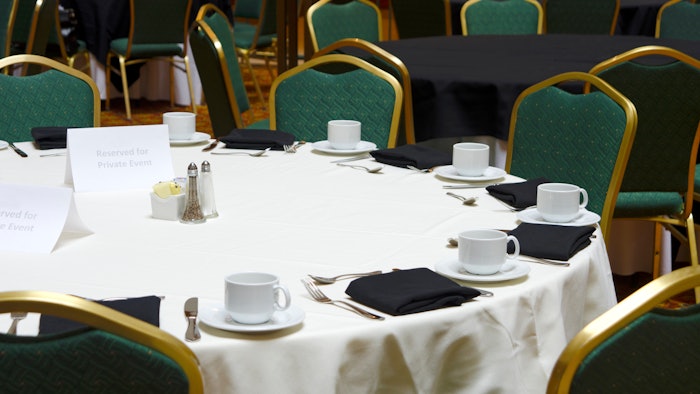 For first-time attendees and new members, SHM Converge can seem a bit overwhelming. With educational opportunities, keynote speakers, forums, scientific abstracts, and more, knowing where to start can be a challenge.
So why not get started with a good breakfast?
The First-Time Attendee and New Member Breakfast on Thursday is a new event this year designed specifically to guide those who are new to SHM Converge on how to make the most out of the experience.
Kevin Vuernick, membership engagement manager for SHM, said that, in addition to the breakfast, there are specific events first-timers should attend.
"I would encourage first-time attendees, and really all attendees, to go to the individual days' opening events and talks," he said. "The educational content doesn't start until 10:30 a.m. on the first two days and 8:30 a.m. on the last day. The opening welcome on Day 1 and the keynote speakers each day will set the tone for the conference that day, and there is a real energy that is imparted to attendees."
Vuernick said there are 31 Special Interest Forums scheduled throughout the conference. They are led by highly engaged volunteer leaders who will focus on either a specific topic area or practice type in hospital medicine.
"These forums are a great way to meet people who are interested in and passionate about these specific topics and get engaged with SHM on an ongoing basis as they meet throughout the year virtually," he said.
In addition to the forums, there are also 12 SHM local chapter meet-ups—one for each of the 12 districts—where you can meet people from your area. The Exhibit Hall, Product Theaters, and Engagement Arena all offer the latest in technology, products, services, and job opportunities.
With so much to see, Vuernick offered a few survival tips for first-timers:
Take advantage of the fact that breakfast and lunch are provided throughout the conference. These are great times to mingle and network in a low-pressure environment.
Rather than pick any specific track sessions of note, focus on attending educational sessions or tracks that are of interest to you and are most directly applicable to your scope of practice and/or setting. Look at the conference schedule ahead of time to key in on the tracks that speak to you.
Look for two icons on the calendar—one indicates a session is being repeated, while the other indicates a session will be available on-demand. This can give you flexibility in choosing what to attend and what to catch later.
Prioritize what you want to get out of your experience and put the majority of your energy into whatever your desired goal is.
Be mindful if you need a break to recharge your batteries. People should feel comfortable taking a walk, going back to their hotel room, having a quiet moment alone, or going outside.
Don't forget business cards to hand out and exchange. Maybe even develop a reliable "elevator pitch" so you're not expending energy having to think about what you're going to say each time you introduce yourself. 
You'll be able to hear about these tips and more at the First-Time Attendee and New Member Breakfast. Marc Povell, associate chief of operations for SHM, said the breakfast was originally supposed to launch in 2020, but it was delayed due to the onset of the pandemic.
"This event has been in the works since shortly after our 2019 annual conference," he said. "But this is the first opportunity in which we will actually have the chance to bring it to reality. Large conferences such as Converge can be extremely overwhelming. The goal is to set attendees on a path to make the most out their Converge experience and introduce them to the Society of Hospital Medicine."
Visit SHM Meeting News Central for more coverage.