---
Take advantage of networking and learning opportunities at Converge
Special Interest Forums and Chapter Meetups provide ways to connect and learn from fellow SHM members.
---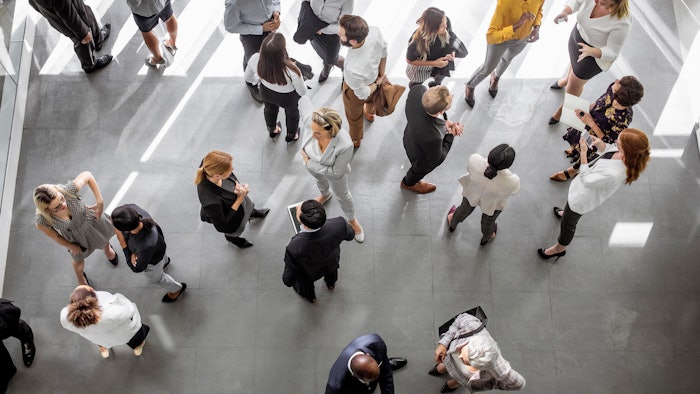 With so much to see and do at SHM Converge 2023, it's important to take the time to get together with fellow SHM members and share unique learning opportunities.
With more than two dozen Special Interest Groups (SIGs) within SHM, this year's Special Interest Forums will provide a little something for everyone on topics ranging from perioperative medicine to management and health care IT.
Kevin Vuernick, membership engagement manager, said these forums will complement the other education sessions at Converge by providing a smaller setting for conversations to take place.
"Educational sessions are critically important to continuing educational and professional development," he said. "But there generally aren't a lot of bi-directional conversations happening, and the sheer size of some sessions means not every question can be addressed. Special Interest Forums provide an avenue for smaller and more intimate settings for attendees to hear directly from — and interact with — thought and volunteer leaders within SHM regarding a specific topic or practice type within hospital medicine."
There will be 31 Special Interest Forums with 29 of those coming from SIGs that are built around topics of interest, practice areas, and/or care models. Vuernick said these groups are member driven by volunteer leaders in conjunction with SHM staff support. Each SIG has an online community on Hospital Medicine eXchange (HMX), SHM's online community platform.
"They can always connect online, but SIFs provide that opportunity for in-person interaction to connect and network with peers, hear, or learn more about a topic or what is going on within that realm, ask or suggest a particular issue be addressed in the future, and become more engaged as a member of SHM," Vuernick said. "Whether that's as a volunteer leader or just becoming aware of ongoing virtual meetings and webinars between annual conferences." For more information, visit Special Interest Forums.
In addition to the SIFs, this year's SHM Converge will feature Chapter Meetups of SHM member chapters from around the country. Lisa Kroll, SHM associate director of member and volunteer engagement, said meetups can provide a casual networking opportunity for attendees in between education sessions throughout the conference.
"Even though attendees may be far from home, they can come and connect with another member local to them while being at a large national event," Kroll said. "We have designated times for chapters to meet throughout the conference. Attendees can come with questions or interest in getting involved that the staff or chapter leader will be happy to answer. They can also grab a ribbon to feature on their badge that showcases their home chapter to other attendees."
For more information, visit Chapter Meetups. 
For those who are volunteer leaders of SHM Chapters and Districts, SHM and the Chapter Support Committee are hosting the annual in-person leadership training and networking reception. If you are not involved in a chapter already, consider it for next year, Kroll said. These events are exclusive for chapter leaders.
Vuernick said another must-see is the Resident and Student Luncheon planned by the Physicians in Training Committee. The luncheon — 12:30-1:30 p.m., Monday, March 27 — is a special networking event for residents and students providing them an opportunity to meet and interact with topic experts within hospital medicine on a variety of topics and practice types. This includes pediatrics, geriatrics, family medicine, palliative care, research, ethics, medical publishing, advocacy, patient experience, and more. Space is limited; register early through the conference registration portal.
Visit SHM Meeting News Central for more coverage.