---
Excellence in Teaching
This awardee has co-authored a book and led the creation of an online learning platform used by medical professionals and trainees across the U.S.
---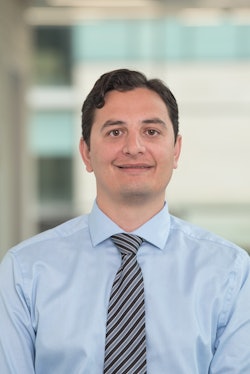 Chris Moriates, MD, is a practicing hospitalist and clinician-educator dedicated to improving the safety, quality, and value of care delivered to patients. Over the past 10 years, Dr. Moriates has contributed on a number of fronts to the recent transformation in medical education from "choosing more to choosing wisely."
Dr. Moriates has created impactful programs and resources with an international reach. He co-authored the book "Understanding Value-Based Healthcare" (McGraw-Hill, 2015), which surgeon and writer Atul Gawande called "a masterful primer for all clinicians." He led the creation of the Dell Med Discovering Value-Based Health Care online learning platform, currently used by medical professionals and trainees across the U.S. He also created and leads the U.S. Choosing Wisely STARS program, which has included approximately 500 medical students from more than 50 medical schools over the past 5 years. The trainee-led STARS model has now emerged in eight countries, and Dr. Moriates serves as co-chair of medical education strategy for the International Choosing Wisely Consortium.
Dr. Moriates is also the executive director at Costs of Care, a global nonprofit cultivating change agents focused on making health care more affordable and equitable.