---
Get the latest on COVID-19 treatments for hospitalized patients
The most recent guidelines and the most current information on clinical trials involving a number of treatments.
---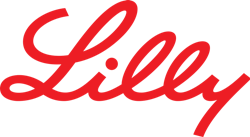 As the number of patients hospitalized with COVID-19 continues to fluctuate, new treatments and guidelines are being developed. 
A Satellite Symposium on Thursday, April 7, from 6:00-8:00 p.m. at the Omni Hotel will walk attendees through the current treatment landscape for those hospitalized with COVID-19 with a focus on therapies recommended by the NIH Covid-19 Treatment Guidelines, including:
Remdesivir
Dexamethasone
JAK inhibitors (baricitinib or tofacitinib)
IL-6 inhibitors (tocilzumab or sarilumab)
Speaker Jason Goldman, MD, MPH, will also review data from select clinical trials of those drugs for their use in treating COVID-19.
This session is supported by Lilly Pharmaceuticals.
Visit SHM Meeting News Central for more coverage.