---
Clinical Leadership for Nurse Practitioners and Physician Assistants
This year's recipient helps lead strategic planning and clinical operations for a team of more than 100 faculty at the University of Colorado.
---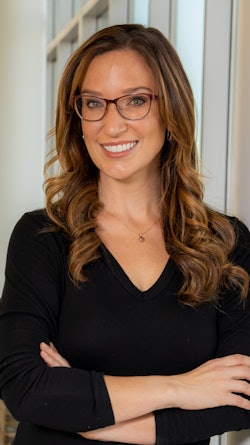 Kasey Bowden MSN, FNP, AGACNP, is an assistant professor and associate division head in the University of Colorado Hospital Division of Hospital Medicine (DHM), where she helps lead strategic planning and clinical operations for a team of over 100 physician and advanced practice provider (APP) faculty.
Her career focuses on improving the delivery, quality,  and experience of health care through development of innovative care delivery models. Kasey is a member of the Task Force for Mass Critical Care, which published a consensus guideline in CHEST on contingency strategies for mass critical care surge response, and created the conceptual framework which continues to guide the DHM COVID-19 response.
She is the medical director of the CARE Clinic at the CU Cancer Center, which aims to reduce unplanned acute care utilization through providing advanced urgent care services to oncology patients, a model that has gained national attention and been replicated at numerous institutions. In addition, Kasey serves as the senior clinical lead of strategy for the UCHealth Office of Advanced Practice, where she guides strategic development of APP programs.
Kasey has been a member of the Society of Hospital Medicine since 2012 and on the Board of Directors of the Rocky Mountain Chapter since 2015. Kasey has authored numerous publications and speaks nationally on topics of clinical operations, APP utilization and advancement, and value-based care delivery models.