---
Facing the next phase
As the world moves into the next stage of the COVID-19 pandemic, hospitalists need to prepare for what's coming.
---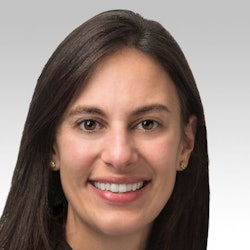 Hospitalists have been on the front lines of a pandemic for the past two years. As we begin to emerge from that pandemic, the role of the hospitalist becomes more critical than ever in shaping the direction that recovery takes.
Rachel Cyrus, MD, key medical director for general medicine at Northwestern Medicine and associate professor of medicine at the Feinberg School of Medicine in Chicago, said hospitalists will face critical challenges in the next phase beyond just caring for their patients.
"One of the biggest challenges we will continue to face in this environment is helping our staff feel supported and recover," she said. "As we stagger out of the most recent Omicron COVID surge, we see the rest of the world being 'done' with COVID, protests against vaccination policies, and the removal of mask mandates. Patients as well seem not as grateful as they were during the beginning of the pandemic, and the providers' adrenaline has run out, making understanding and empathy more challenging."
Having the proper skillset, fostering wellness in hospital medicine groups, and building cohesion among hospitalists and hospital leaders will be crucial in moving hospital staffs forward in the next phase of pandemic recovery, she said.
Dr. Cyrus and other faculty members will offer advice and information in all of those areas in "How Hospital Medicine Got its Groove Back: Emerging Stronger and Healthier From a Pandemic," an advanced learning course on Thursday, April 7.
The session, according to Dr. Cyrus, will focus on how hospitalists can leverage other disciplines to improve efficiency and job sustainability. A new component has been added this year, allowing those in attendance to share their own struggles with the group and get advice from their peers and colleagues.
This new component will include Q&A opportunities with faculty throughout the day as well as what Dr. Cyrus calls a "problem-busting session."
"We are going to ask attendees to submit their biggest challenge at the beginning of the day and take some of the themes to work through as a group later in the day," she said. "In this way, we hope to practically address some of the biggest challenges people are facing outside of what is covered in our curriculum for the day."
As for that curriculum, Dr. Cyrus said the course will be covering a lot of ground.
"We'll be talking about staffing through surges, increasing flexibility, and highlighting the importance of communication so that providers have insight into what's coming down the road and what's being done by their group leaders behind the scenes," Dr. Cyrus said.
Remote meetings have become a necessity during the pandemic as social distancing became the norm, and hospitals have been no exception. Dr. Cyrus said that will be a hot topic of conversation as well.
"We'll be talking about how to increase flexibility for clinicians and how to balance the convenience of remote meetings yet maintain a healthy group culture."
Visit SHM Meeting News Central for more coverage.