---
Charting a path forward
Careful planning and taking advantage of opportunities can help you grow your career in hospital medicine.
---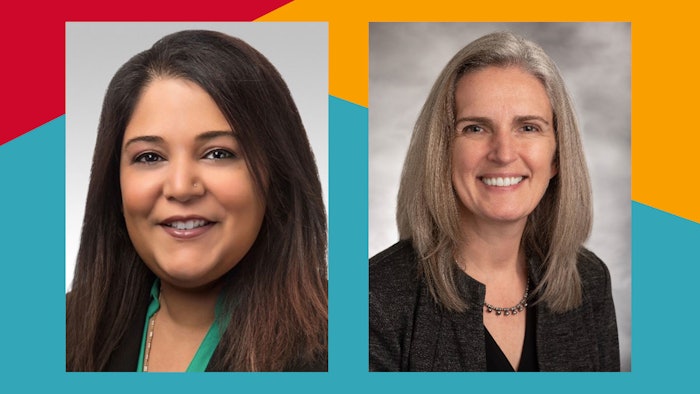 Once you've got your foot in the door to begin your career in hospital medicine, the next question is, how do you keep that career growing? How can you best position yourself for opportunities that will get you into leadership positions within the hospital system?
Joanna Bonsall, MD, Phd, SFHM, chief of hospital medicine at Grady Memorial Hospital in Atlanta and associate professor of medicine at Emory University, said one key is to take stock of where you are and think about where you want to be.
"It's helpful to identify what brings you joy and energy or what motivates you and what opportunities there are in your institutions," she said. "To learn what brings you joy and energy, you have to be open to new experiences that you might have otherwise said no to. Try out a new committee, get involved in a project. Then reflect on what you did or did not like about the experience and use that knowledge going forward."
For new niches at your institutions, Dr. Bonsall suggested looking at existing roles or even opportunities that don't exist yet.
"Are there problems that need solving?" she asked. "Can you merge your interests with something that will also benefit the institution?"
Dr. Bonsall will discuss how to create and take advantage of those opportunities as well as other tips to grow your hospital career along with Gopi Astik, MD, MS, SFHM, interim director for professional development Northwestern University Feinberg School of Medicine in Chicago, in a course titled "Bedside to the C-Suite: How to Optimize Your Career as a Future Leader in Hospital Medicine."
Taking place on Sunday, March 26, the course will focus on basic leadership skills that can be applied to any role in hospital medicine. Faculty and facilitators who hold a wide variety of positions — including major executive leadership positions, clinical leadership positions, and positions with quality improvement and care coordination — will be on hand to share their experiences and career paths.
Dr. Astik said one of the keys to establishing your reputation within the hospital system is to simply be a good clinician and be someone that people want to work with.
"Work to understand the 'big picture' of the hospital and how you or your group fits within the organization" Dr. Astik said. "Find ways to work collaboratively with people both within and outside of your immediate group. When you hear about opportunities to take initiatives on, no matter how small, take them."
Beyond that, Dr. Bonsall said mentoring and sponsorship can be critical tools to advancing your career in hospital medicine.
"Mentors help you set goals and can guide you to make you the best you can be," Dr. Bonsall said. "Sponsors, on the other hand, recognize your attributes and are willing to use their own position or social capital to advance your career. You need those people who are in the decision rooms who can suggest you for opportunities. Both mentorship and sponsorship are crucial to career advancement."
You can find more information and register for one of the four courses available on the Advanced Learning Courses page.
Space is limited; register early through the conference registration portal.
Visit SHM Meeting News Central for more coverage.