---
Hospitalists' expanding role in the oncologic workup
Getting the tools you need for lab workups, tissue biopsies and imaging staging for patients with newly diagnosed cancer.
---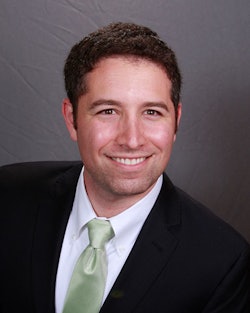 Guiding the inpatient workup for patients with newly diagnosed cancer is a departure from a typical inpatient workup. It requires a skill set that includes knowledge of oncologic workups and the latest in molecular tools.
Hospitalists are often responsible for ordering the correct laboratory workup, tissue biopsy and staging imaging for patients with newly diagnosed or suspected cancer, according to Sam Brondfield, MD, MA, assistant clinical professor in the department of medicine, division of hematology/oncology, at the University of California San Francisco. Dr. Brondfield will lead Friday's session, "Learning the Two-Step: Oncology Workup for the Hospitalist," which will equip hospitalists with tools for improving their knowledge, skills, and efficiency around oncologic workups.
"The oncologic workup may be confusing and varies based on the anatomic location and suspected cancer type," Dr. Brondfield said. "This workup can be undertaken with assistance from an oncologist, but it is a goal of mine to help hospitalists feel as independent as possible in conducting this workup, both for their learning and so that hospitalists and oncologists can hit the ground running when collaborating clinically."
One of the areas Dr. Brondfield will highlight during the session is working with molecular tools. The primary molecular tools available to hospitalists during the oncologic workup include directed testing that looks at specific molecular markers, broad molecular panels that look at a larger group of markers all at once and circulating tumor DNA testing, which can detect molecular cancer features without the need for tissue biopsy.
To maximize efficiency in the oncologic workup, it is most important to know the highest yield imaging and biopsy recommendations for various clinical scenarios. "There are rules of thumb that can help hospitalists direct their workup efficiently, and we'll discuss some of these during the session," Dr. Brondfield said.
Even though, in the current environment, generalists are rarely asked to order molecular testing independently, he said it has started happening at his institution.
"The most commonly recommended molecular testing is to send the tissue biopsy for a broad molecular panel. For hospitalists, it is a good idea to keep in mind that molecular testing is very commonly needed in the course of the oncologic workup, including the vast majority of metastatic cases and increasingly in many cases of early-stage disease, as well," Dr. Brondfield said. "The main implication for the initial workup is that sufficient tissue is needed for molecular testing to avoid the need for a repeat biopsy. Sometime in the not-too-distant future, I suspect hospitalists and generalists will be ordering molecular testing routinely."
Dr. Brondfield said he is excited to help hospitalists feel more comfortable with their role in the oncologic workup and give them a sense for how their role may expand in the future.
"We'll discuss straightforward rules of thumb and frameworks to think through the oncologic workup and touch on why this workup matters so much for treatment planning," he said.
Visit SHM Meeting News Central for more coverage.