---
Q&A: Robert Wachter, MD, MHM
Industry pioneer shares his vision of the coming transformation of health care and the hospital at home movement.
---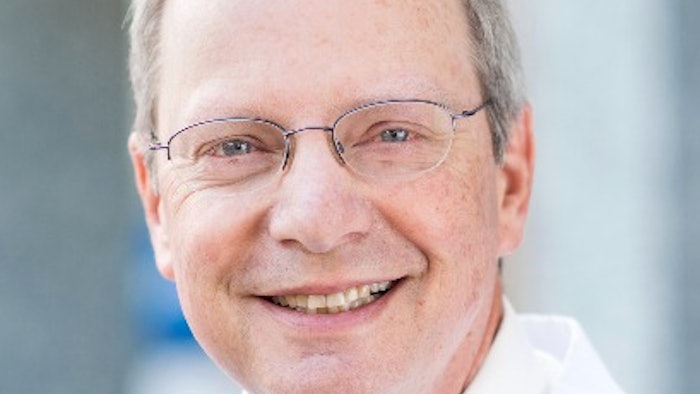 Known as the father of the field, Robert Wachter, MD, MHM, chair of the UCSF Department of Medicine, coined the term "hospitalist" in a Sounding Board column in The New England Journal of Medicine in 1996.
"During the early days, in the late 1990s and early 2000s, there was energy from being new," he said. "We were inventing everything, including what the specialty was about, what the core competencies should be, how people get paid, and what the relationship is with other specialists and hospitals."
In "Hospital Medicine Enters Its Second Quarter Century: How Can We Build on Our Successes?" Dr. Wachter will offer insight and inspiration on the evolution of the hospitalist field. Prior to SHM Converge, we visited with Dr. Wachter who shared his thoughts on the past and the future of hospital medicine.
Q: How has the hospitalist field evolved over the last quarter century?
Dr. Wachter: At this point, we're not the startup anymore. We're a large, well-established specialty. There's a risk the specialty will settle into a rut, and that incumbents will focus on defending their turf. But it's important to recognize that health care is on the cusp of massive transformation driven by the digital revolution. The digitization of health care will provide enormous opportunities for new kinds of practice models and demands on hospitals and providers to figure out new ways of doing things that take advantage of the transformation.
The last 10 years of medicine have been foundational from a digital standpoint. We now have electronic charts, but it's not at all revolutionary. They haven't changed the nature of how we practice yet, but they will.
Q: How will the digitization of health care impact how hospitalists practice medicine?
Dr. Wachter: Digitization may allow for patients to be triaged more efficiently. To give you an example, at UCSF, we developed a new model for consultation in which high risk patients with diabetes are triaged by computer. These high-risk patients enter an electronic queue, and their cases are reviewed routinely by our diabetes specialist, who provides input to hospitalist teams to manage these cases. We're looking at that model for other disease states as well.
Hospitalists will also see more opportunities, facilitated by digitization, to be helped by decision support, so we're not practicing by ourselves or dependent on specialty consultations. The old model, in which generalist-hospitalists manage all patients themselves, is cumbersome, especially as patients who come to the hospital are increasingly sick.
Many of our sickest patients need the assistance of specialist consultants. Right now, it's a binary decision. You either manage patients yourself or call a consult. The specialty consult, on average, takes 45 minutes to an hour. In a more flexible and effective system, there will be ways to engage consults in a more graded fashion, and to receive other forms of electronic decision support.
Q:  What other changes can hospitalists expect in the years ahead?
Dr. Wachter: Get ready for the hospital at home movement, which is more than 30 years old. We have good data from the 1990s showing that many patients in the hospital could be taken care of effectively at home at lower cost with outcomes as good, if not better, than in the hospital setting. The hospital at home movement never really took off because it's complicated to organize, and the payment models have not been supportive. But I think it will soon have its moment in the sun. As it does, it will provide opportunities for hospitalists to provide care for patients in the hospital and at home.
Whatever the changes ahead, it's important for us as hospitalists to be enthusiastic and help lead them. We're now established as a profession and have done well over the first quarter century. Part of the reason we grew so quickly is that we were effective at using research to demonstrate our case to stakeholders. Being enthusiastic about change, being leaders—not followers—in the change, being willing to try different models and learn about what's working best, and doing the research to demonstrate what actually is working, is in our DNA. These are the founding principles of our field. We now have to apply them to a whole different set of challenges. 
Visit SHM Meeting News Central for more coverage.