---
15 studies in 60 minutes
Key studies from the last two years could impact your daily clinical practice.
---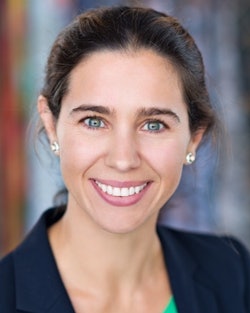 Although much of the world's research attention has been focused on COVID for the past two years, groundbreaking studies covering everything from heart failure to blood transfusion and hypertension have also been produced and released.
In Saturday's "Update in Hospital Medicine," co-presenters Gaby Frank, MD, SFHM and Paul Grant, MD, SFHM, will focus on 15 research papers whose conclusions could potentially change or confirm your current practice in hospital medicine management and patient care.
In the information-packed hour, eight of the studies will be discussed at length, while the remainder will be presented in a more rapid-fire format. They are studies that may have slipped under the radar but are compelling nonetheless, both in their contribution to the evidence base and the practice of hospital medicine.
"Some of the major papers I'll be discussing include antibiotic duration for a common infection, a new medication indication for heart failure, blood transfusion strategies for patients with ischemic heart disease, and potential anticoagulation strategies for high-thrombotic-risk patients undergoing surgery," said Dr. Grant, a hospitalist and the associate chief medical information officer for the U-M Health System.
Dr. Frank, a hospitalist and associate professor of medicine at the University of Colorado School of Medicine, will provide an in-depth analysis of major studies related to the management of COPD exacerbations, management of hypertension in hospitalized patients, and the use of a newer medication for shock.
"Because COVID information is so dynamic, we excluded any COVID-related articles," Dr. Frank said.
All of the studies are noteworthy in that they may validate what you are already doing in clinical practice or yield a new practice strategy. Because so much information will be jam-packed into the session's hour, there may not be enough room for Q&A. In any case, both presenters said they will be available via email afterward for follow-up questions and comments.
"Our goal was to present papers that, when you leave Nashville, you can take back to your clinical practice and potentially change the way you are providing patient care," Dr. Grant said.
Visit SHM Meeting News Central for more coverage.