---
How to build wellbeing into your hospital system
Taking care of physicians helps them better care for their patients.
---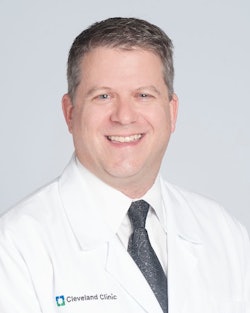 Many hospital physicians have struggled with a growing sense of despair and futility—especially during the past two years of the pandemic—but there is an alternative to burnout: a sense of wellbeing. Hospital systems can build an atmosphere of support, satisfaction, and growth that can lead to improved performance, improved patient care, and improved outcomes.
Physician wellbeing is not a new concept. It has been more than a decade since hospital satisfaction surveys revealed more than half of hospitalists felt burned out. Centers from South Carolina to California launched programs to help leaders and staff understand the factors that promote burnout: too much work, too little support, and a growing lack of control.
Richard M. Wardrop, III, MD, PhD, FAAP FACP, long-time hospitalist and director of internal medicine residence at the Cleveland Clinic, said the conversation on physician wellbeing has changed since those surveys were released.
"We all talked about wellbeing as an individual effect and skirted around the elephant in the room—the hospital system," he said. "COVID legitimized talking about hospital systems and made it clear that we have common ground with nursing, respiratory therapists, pharmacy, administrators—everyone in the hospital community. And that we can promote systemic changes to improve wellbeing in our hospitals, our patients, and ourselves."
Dr. Wardrop will discuss steps hospitalists and hospital leaders can take to improve wellbeing in "Bless Your Heart: Physician Wellbeing" on Saturday, April 9. In the vein of never letting a crisis go to waste, he will focus on the pandemic and the leadership competencies that contribute to building and maintaining a team that is more supportive of each other and more effective in delivering the best possible care.
"I'm not completely responsible for the total happiness of the 160-plus residents or faculty in our program at Cleveland Clinic, but I do have measurable culpability for the culture that I help create and foster as a leader," he said. "The pandemic was useful in that there are now more clear roadmaps to help your staff and you get through the stress. The key for many leaders is making wellbeing a priority. Promoting wellbeing is not something extra, it is something that is absolutely vital to every hospital and hospitalist."
The key, Dr. Wardrop said, is to pay more attention to each other as individuals and not as hospital functions. Be more mindful of others and the ways in which you interact with them, he said. Expressing appropriate gratitude and consideration cost nothing and pay immense personal and professional rewards.
"We need to recognize how internal medicine and most especially hospital medicine responded during COVID," Dr. Wardrop said. "This was our problem, a hospital medicine problem, and the profession stepped up. We need to take an accounting of why we were effective, what we can learn from it, and move forward. There are clear, actionable steps we can all take to improve our lives and wellbeing in the hospital."
Visit SHM Meeting News Central for more coverage.