---
Immigrant hospitalists chart routes to success
Diversity brings new perspectives, challenges to a hospital setting.
---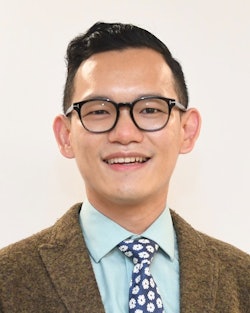 About one in seven U.S. residents is born outside the United States—and hospitalists are no different. Recent surveys show that 16% of health care workers are immigrants.
"Diversity is a strength and bringing different perspectives to the table makes for better decisions," said hospitalist Evan Siau, MD, FACP, assistant professor of medicine at Icahn School of Medicine at Mount Sinai. "Being both an immigrant and a doctor reminds me of the importance of really connecting with patients regardless of their background, their immigration status, and other factors. Regardless of the reason why people came here—for a better life, to save their life—immigrants have the resilience and strength to work through challenges that they face."
Dr. Siau will describe his journey from Indonesia to medical school in China to residency and practice in New York during "Immigrant Hospitalists: Our Stories and Paths to Success" on Sunday, April 10. This is the second year SHM has highlighted immigrant hospitalists with four physicians who followed different paths to hospital practice. Other participants this year include:
Flora Kisuule, MD, MPH, SFHM, associate professor of medicine at Johns Hopkins School of Medicine and director of hospital medicine at Johns Hopkins Bayview, from Uganda
Mehria Sayad-Shah, MD, hospitalist at HealthParthers Medical Group, from Afghanistan
Raman Palanbidala, MD, MBA, FACP, SFHM, regional director of medical management at Optum, from India
Immigration is never an easy path, Dr. Siau said, and not all immigrants succeed. The immigration process itself is a challenge—separated from family and navigating a new country with new attitudes, new systems, and new expectations.
"There are other things, such as race, ethnicity, country of origin, and nationality, that can add challenges," he added. "Immigrant hospitalists, like other immigrants, can be part of more vulnerable minority groups with extra burdens of racism, discrimination, social exclusion, and stigma. Going through the process of immigration should help hospitalists appreciate the challenges and the repercussions that our patients, who happen to also be immigrants, might face. And especially in places like New York City, where immigrants are a major part of the population."
Simply being an immigrant can add layers of anxiety to an already stressful life, Dr. Siau said, particularly for those whose immigration status is in doubt.
"Like hospitalists everywhere, we care for our local communities," he said. "But we should also have a global perspective and understanding of interconnectedness. As hospitalists, we are on the front line of caring for a very diverse and mobile population of patients."
Expect diversity and mobility to increase, he added. War in Europe sparked a political and refugee crisis. Look for more refugees in coming years from other political conflicts as well as natural disasters and climate-change related events.
"By sharing our experiences and stories as immigrants and as hospitalists, we want to inspire attendees to bring positive change to their current clinical care, research, and policy work at their home institutions and communities," Dr. Siau said. "Maybe you can be inspired to advocate for your immigrant peer hospitalists, immigrant health care providers and, most importantly, immigrant patients. Regardless of where we came from, we are all deserving of respect." 
Visit SHM Meeting News Central for more coverage.