---
Critical care updates every hospitalist should know
Getting the latest information in these areas could help save lives.
---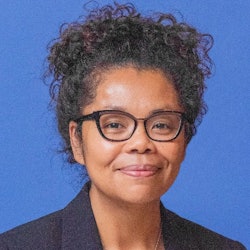 As our understanding of the world — and the human body — evolves, hospitalists must evolve with it. Three areas with new information for hospitalists this year are oxygenation targets, fluids for resuscitation, and resuscitation patients from cardiac failure.
Those areas will be explored Tuesday from 10:30 to 11:20 a.m. in a session titled "Life Savers: Critical Care Updates."
Oxygenation targets have been the subject of some research to improve understanding for clinical treatment. Meshell Johnson, MD, a professor of medicine at University of California, San Francisco, pointed to a new study that provides the latest thinking on the subject.
"For years, we have struggled with oxygen supplementation, realizing that neither hypoxemia nor hyperoxemia are desirable, but not really knowing how much oxygen is too much and how much is enough," said Dr. Johnson. "Importantly, this has not been studied in critically ill patients, who often require supplemental oxygen but in whom it is uncertain if it was better to have higher versus lower oxygen targets. A study of post-cardiac arrest patients helped us define what oxygen levels we should aim for to enhance better clinical outcomes for our patients."
Another critical area is that of fluids used for rescuscitation and understanding when to stop using fluids.
"Fluids are important in the initial treatment of patients with septic shock, but also for patients who remain hypotensive after fluids. The question has been whether to continue with more fluids or start vasopressors," said Dr. Johnson. Starting vasopressors earlier, rather than delivering more fluids, will reduce the overall amount of fluids we deliver to septic patients — but is this desirable? And is early vasopressor use harmful?"
The medical community has made significant progress in resuscitating patients from cardiac arrest. However, Dr. Johnson said it has raised additional questions related to further actions to consider.
"Now that we have a greater number of patients who experience return of spontaneous circulation after an arrest, we need to determine how best to manage these survivors, which includes establishing blood pressure, oxygenation, and temperature goals that will optimize patient outcomes," she said.
Besides these three topic areas, Dr. Johnson teased a discussion of new recommendations to implement in clinical practices. And while she didn't want to completely give away her session, she promised some good news.
"This year," she said, "[the findings] turned out to be affirming the care we are already delivering!" 
Visit SHM Meeting News Central for more coverage.